International Gender Lens Investing

CDD
Temps plein
Applications have closed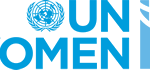 Website UN Women
United Nations Entity for Gender Equality and the Empowerment of Women (USA HQ)
Background
UN Women, grounded in the vision of equality enshrined in the Charter of the United Nations, works for the elimination of discrimination against women and girls; the empowerment of women; and the achievement of equality between women and men as partners and beneficiaries of development, human rights, humanitarian action and peace, and security.
In line with UN Women's Strategic Plan 2018-2021, the UN Women Egypt country office is contributing to three interdependent and interconnected outcomes:
Women lead, participate in and benefit equally from governance systems;
Women have income security, decent work, and economic autonomy;
All women and girls live a life free from all forms of violence.
Women's economic empowerment is central to realizing women's rights and gender equality. Women's economic empowerment includes women's ability to participate equally in existing markets; their access to and control over productive resources, access to decent work, control over their own time, lives, and bodies; and increased voice, agency, and meaningful participation in economic decision-making at all levels from the household to international institutions.
Empowering women in the economy and closing gender gaps in the world of work is key to achieving the 2030 Agenda for Sustainable Development and achieving the Sustainable Development Goals, particularly Goal 5, to achieve gender equality, and Goal 8, to promote full and productive employment and decent work for all; also Goal 1 on ending poverty, Goal 2 on food security, Goal 3 on ensuring health and Goal 10 on reducing inequalities.
Under the framework of the United Nations Partnership Development Framework (UNPDF) Output 4.2: Women Economic Empowerment and in alignment with the goal and objectives of the Economic Empowerment pillar of the National Strategy for Women's Empowerment (NSWE), UN Women Egypt has supported the economic empowerment of women through the implementation of projects such as the One-Village-One-Product (2014-2016), Village Savings and Loans Associations (2014-2017), and the creation of a more inclusive and gender-sensitive environment along the agricultural value chains of select agribusiness firms (2017-2018). The projects have had positive outcomes for women participants, the majority of whom are poor and marginalized, as demonstrated in their increased income through savings, access to loans, and investments, in addition to greater self-confidence and community recognition. A critical factor across all UN Women interventions has been the formation of women's networks that have enhanced participants' social skills and create opportunities for networking and exchange of knowledge, thus contributing to better and more effective cooperation among them. These networks have also provided a voice to women's need for formal financial services (as in the case of the VSLAs) and improved working conditions (as in the case of the agribusiness firms). The Government of Egypt has high-level initiatives, such as the World Economic Forum Closing the Gender Gap Accelerator, that UN Women Egypt Country Office aims to support through its initiatives.
Building on the successful results achieved through the above-mentioned projects, UN Women in Egypt is implementing a 5-year project (2019-2024) that aims to support women's empowerment for sustainable economic growth in Egypt. The project will be implemented by a consortium made up of UN Women and UNIDO, with UN Women as the lead agency.
The project intermediate outcomes are contributing to:
Increased productivity and job opportunities generated by women entrepreneurs;
Increased employment of women by businesses; and
Reduced gender-specific barriers to women's entrepreneurship and to women entering into and remaining in the workforce.
Project interventions will result in a) Increased number of new businesses established by women entrepreneurs in the sectors of focus, b) Enhanced capacity of women-led businesses to grow, attract and retain workers, c) Strengthened performance of productive clusters to employ more women, d) Enhanced employability of women in growth-oriented sectors, e) Increased abilities of businesses to implement gender-sensitive corporate policies, f) Strengthened individual and collective agency of women in the sectors of focus, g) enhanced capacity of Government to mainstream gender in public policies and programs, and h) Increased access of women entrepreneurs to tailored financial and non-financial services.
The main national counterparts of the JP are the National Council for Women and the Ministry of Trade and Industry. Furthermore, other key labor market stakeholders have been identified as potential partners during the program's inception phase such as MSMEDA, MCIT, and MPED.
Duties and Responsibilities
Objective of the Assignment:
The overall objective of this assignment is to create awareness amongst financial institutions (Ex. Banks, microfinance institutions) and investors (Ex. Angel Investors, Venture Capitalists) in Egypt on the concept of gender lens investing. Gender lens investing can include funding women-owned businesses, businesses with a strong track record of employing women, or companies that improve the lives of women and girls with their products and services.
Under the overall supervision of the Deputy Representative and the day-to-day supervision of the Programme Specialist, the consultant will be expected to perform the following tasks:
Create/adapt a training program on gender lens investing that fits the Egyptian context and tailored for the two groups: (Financial Institutions such as banks and Investors such as VCs).
The training program should, at a minimum, include: (1) what is Gender Lens Investing, the different approaches, and definitions, standard metrics and indicators to consider under this investment approach, (2) gender bias in finance, effects of harmful stereotypes or unconscious bias, (3) the business case for gender lens investment, successful cases of GLI funds, international case studies and examples (4) relevance to Egypt's financial market, both equity and loan perspectives on GLI. The materials to be produced under the training programme may include but not limited to the following: (PowerPoint presentations, training participant handouts/exercise with a facilitation guide as an annex)
Deliver two (2) training workshops (min. 1 day each) to financial institutions, investor groups, and other relevant members of the entrepreneurship ecosystem in Egypt in consultation with UN Women;
Conduct one (1), TOT, to Egyptian local trainers (min. 1 day), experienced in the entrepreneurship and finance ecosystem of Egypt to create a sustainable knowledge transfer of the training material; Provide feedback to Egyptian trainers on strengths and improvement areas.
Liaise with other consultants/ experts to ensure that the training content is inclusive and relevant to the context of Egypt if necessary;
Tailor the training material to be delivered online through virtual platforms.
UN Women will provide the following complimentary support:
UN Women will invite the Egyptian trainers for the TOT;
UN Women will conduct the outreach to financial institutions, investor groups, and other relevant members of the entrepreneurship ecosystem in Egypt to participate in the pilot gender lens investing training;
UN Women will be responsible for logistical arrangements to conduct this training (In-person/online)
Deliverables
Timelines
Deliverable 1:
Gender Lens Investing Training Detailed Outline with reference to the Egyptian context in line with the concept note delivered in the application+ draft training agenda
Week 1 after signature of the contract
[To be reviewed and approved by UN Women]
Deliverable 2:
Training Manual and accompanying PowerPoint presentation for Trainers, including gender lens investing and impact investment concepts, practical examples, handouts, and teaching tips
End of Week 3 from the signature of the contract [To be reviewed and approved by UN Women]
Deliverable 3:
Delivery of two training workshops and one TOT Week 5 and Week 6 from the signature of the Contract
Deliverable 4: Final report describing all
activities including the training workshops, TOT, gaps, observations, and recommendations for future training
Week 8 from the signature of the contract
Competencies
Core Values
Respect for Diversity;
Integrity;
Professionalism.
Core Competencies
Awareness and Sensitivity Regarding Gender Issues;
Accountability;
Creative Problem Solving;
Effective Communication;
Inclusive Collaboration;
Stakeholder Engagement;
Leading by Example.
Functional Competencies
Training and Facilitation Skills: Demonstrated ability in delivering training and facilitating workshops including online platforms;
Subject Matter Expertise: Expertise and technical knowledge in gender lens investing and social impact investment;
Continuous Learning and Knowledge Sharing: Encourage learning and sharing knowledge;
Gender Issues: Demonstrated analytical skills on issues related to gender, economy, and finance;
Soft Skills: Excellent communication, presentation, and writing skills in English. Knowledge of Arabic would be an asset.
Required Skills and Experience
Education:
Bachelor's degree in Finance, Business Administration, Economics, or other related fields.
Experience:
At least (7) years of work experience in impact investing, finance, and gender lens investing of which 3 or more years of experience are in curricula development and educational content development on the above-mentioned topics is required;
Proven track record of conducting gender lens investing training sessions for financial institutions and investor groups is required;
Experience in conducting training of trainers and building a cadre of professional trainers is desired;
Experience in Egypt or emerging markets is desired.
Language Requirements:
Fluency (written and verbal) in English.