Advisory Consultant – Solid Waste Management Programme (Uganda)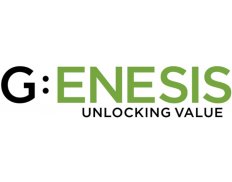 CDD
Temps plein
Les candidatures sont actuellement fermées.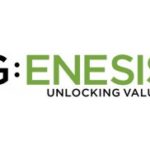 Site Genesis Analytics (Pvt) Ltd. - South Africa
Genesis Analytics was one of the first economics-based consulting firms to be established in Africa and has since grown into the largest.
Deadline:Feb 28, 2019
Languages:English
Opportunity type: Contract – More than 1 year
Minimum work experience: From 5 years
Sectors: Environment & NRM, Pollution & Waste Management (incl. treatment), Civil Engineering Hide
Expected starting date: Mar 1, 2019
Organisation: Genesis Analytics (Pvt) Ltd. – South Africa
Location: Africa
Advisory Consultant – Solid Waste Management Programme is anticipated to be a full-time embedded resource within the identified MDA.
ROLE DESCRIPTION:
Advisory Consultant – Solid Waste Management Programme is anticipated to be a full-time embedded resource within the identified MDA.
PROJECT DESCRIPTION:
The overall impact of the programme is enhanced economic growth in Uganda, leading to job creation and poverty reduction. The programme aims to reduce poverty principally by supporting inclusive economic development and structural transformation, by building the enabling environment for investment into urban, energy and infrastructure sectors.
The aim of this support is to strengthen the management of the urban and energy sectors and boost investment in infrastructure. The programme should deliver inclusive economic transformation and growth that is climate resilient and contributes to poverty reduction and economic inclusion of disadvantaged groups.
The focus will be to develop both the concept and resulting programme, learning from what has happened in the sector and identifying opportunities for cohesion, collaboration, clarity and accountability in line with the principles (or parameters) of the 'soft-side' approach to SWM.
Some of the programme aspects will include:
This will include supporting the set-up of the Solid Waste Management Programme (SWMP), the integration of the project in CIG and working primarily with operational municipalities and supporting MDAs.
SWMP project definition and implementation of one pilot project in each municipality, in the context of forthcoming integrated development strategies.
Identification and selection of four additional/pilot urban areas, if applicable.
SWMP implementation in urban areas/counties, set-up and training of parent ministry Advisory Unit, training of municipal staff and communities, awareness raising in all applicable donor support, support the definition of SWM policies and by-laws, investment in community-based infrastructure and exploration of possible engagement of private sector in reuse, recycling, etc.
Sensitisation of stakeholders is key to effective and successful implementation.
Evaluation of the potential public-private collaboration models that could be used to increase private sector involvement in the collection, sorting and transportation of waste. These models should have a particular focus on the creation of employment within informal settlements and the development of the reuse and recycling sector that is able to create enterprises that are financially viable. This includes unlocking investments in the green economy through industry and international funding agencies.
Evaluation of pilot area results and dissemination of policies and bylaws models to all counties. This exercise is to include the removal of regulatory restrictions.
Solid development and implementation plans must be created that include accurate measurement, reporting and verification procedures. This will lend credence to (hopefully) further potential funding and private sector participation.
ASSIGNMENT DURATION:
Long term contract based on Client contract
LOCATION:
KEY DELIVERABLES:
Development of the SWPM, in consultation with the relevant Government department
Capacity building of key officials at a national and municipal level
Managing the implementation of the key principles of the SWPM
Reporting on the progress of the SWPM
Extensive engagement with municipalities and communities on the SWM principles
Deliver an understanding of the urban environment associated with SWM
Stakeholder management
EDUCATION, KNOWLEDGE, SKILLS, EXPERIENCE AND PERSONAL COMPETENCIES:
Qualification requirement: Degree in Business Science, Economics, Urban development, or Environmental Sciences
Minimum years of experience: 5 to 10 years' experience with the policies, principles and implementation of SWM and Environmental strategies
Previous relevant experience is non-negotiable
Demonstrated experience working on large-scale donor funded projects
Proven stakeholder and Client engagement experience
Ugandan based and eligible to live and work in Uganda
Willingness to travel

HOW TO APPLY:
Please follow the online application process on the careers portal of the Genesis website
We use an automated applicant tracking system in order to receive and manage all applications in one central point, and for this reason, we also do not accept any e-mailed CV's or applications
Once you have applied via our career portal, you will receive a confirmation e-mail that your application was received, and your application will be reviewed within a few days of receipt
NOTE: Please be advised that uploaded documents/attachments cannot bigger than 4MB in total, as the system will not accept your application if the uploaded documents exceed 4MB
Applications can only be made online – no other means of application will be accepted 

DISCLAIMER:
Relevant previous experience is essential
Communication will be with short-listed candidates only – if you do not receive any feedback on your application within 3 weeks, please consider your application unsuccessful
Genesis Analytics reserves the right not to proceed with an appointment of any advertised role
All applications will be treated confidentially