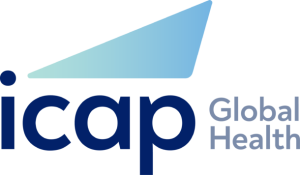 CDI
Temps plein
Les candidatures sont actuellement fermées.
Site ICAP - Columbia University
I. Post Information

Job Title: Accountant Clerk

Supervisor Title/ Level: Senior Finance Officer, BG-7

Organizational Unit: Administration/ Finance

Location: Yaoundé

Job Level: BG-5
II. Organizational Context and Purpose for the job
Project Description
ICAP at Columbia University, a global health leader situated within the Columbia University Mailman School of Public Health in New York City, seeks highly qualified and motivated candidates for the position of Accountant Clerk for a comprehensive, multi-year U.S. government-supported HIV/AIDS care and treatment support program focused in Adamawa, North and Far North Regions of Cameroon.
Purpose for the job:
The Accountant Clerk at the BG-5 level reports to the Senior Finance Officer who is at the BG-7 level.
III. Key functions, accountabilities and related duties/tasks
The accountant clerk shall support and assist in all aspects of accounting and financial management including the following;
Assist to prepare necessary documentations and facilitate payments during activities like trainings, workshops etc.
Participate in the procurement process by preparing purchase orders, reception notes and other documents as required.
Compile vendors' files and prepare request for payment.
Receive and examine financial justifications and documents for conformity, accuracy and completeness.
Participate in the inventory of ICAP assets, equipment and stocks on a periodic basis.
Initiate payments payments into the various platforms including Orange Money, Citi Direct and upload financial documents on base.
Participate in managing the Icapcmvendor platform.
Maintain an archive of copies financial justifications and documents systematically.
Carry out any related duties and assignments as demanded by hierarchy
V. Competencies and level of proficiency required

Core Values

Care
Respect
Integrity
Trust
Accountability

Core competencies

Communication (I)
Working with people (I)
Drive for Results (I)

Functional Competencies:

Planning and Organizing (I)
Following Instructions and Procedures (I)
VI. Skills
-Knowledge of financial management of US government-funded project and the Cameroonian health system is an advantage

– Sound knowledge of accounting information systems including QuickBooks is required
-Strong English language speaking, writing, and comprehension
-High sense of ethics and confidentiality
-Can work under pressure.
VII. Recruitment Qualifications

Education:
Bachelor degree in Accountancy, Finance or its equivalence
Experience:
At least two years of experience in accounting, procurement in an international NGO or a national project financed by multilateral or bilateral institutions
Language Requirements:
Bilingual in French and English