Regional Grants and Business Development Coordinator_West Africa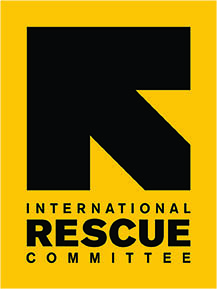 Site International Rescue Committee
Descriptif du poste
Fluency in both French and English is required for this role.
Background
IRC's Crisis Response, Recovery and Development (CRRD) department focuses on various relief, rehabilitation, and development programs for refugees, internally displaced persons and those affected by conflict in different regions worldwide. Each region is managed by a regional team that oversees the region's country programs, headed by a Regional Vice President (RVP) and Deputy Regional Director (DRD), and supported by a Regional Grants Director (RGD). These programs focus on different sectors, including health; water and sanitation; children and youth protection and development; protection; gender-based violence protection; economic development; civil society development; community-driven reconstruction; and refugee camp management.
Scope:
In the West Africa Region (Burkina Faso, Cameroon, Chad, Cote D'Ivoire, Liberia, Mali, Niger, Nigeria, Sierra Leone) IRC responds to acute and longer-term needs with integrated programs that improve health and safety, prioritize children's education, foster economic wellbeing, and empower communities to regain control over their lives.
Where additional support is required by the countries in the region, the Regional Grants and Business Development Coordinator will be deployed to work as part of the grants teams in country offices. S/he may be deployed to act as a temporary Grants Coordinator, or to provide surge support to assist in the development of proposals as well as donor reports, and to perform general grants management functions during peak periods. The Regional Grants and Business Development Coordinator reports to the Regional Grants Director and works closely with the Regional Business Development and the Regional Program Support Teams as well as country office staff. The position will be preferably based within the region, or a European or African country where IRC has an office, with frequent travel to country programs within the region for in-country assignments.
Major Responsibilities:
The Grants and Business Development Coordinator will be assigned to support specific country programs and will be responsible for the following:
Proposal Development
Work closely with country programs to support specific proposal development coordination and tasks, such as developing proposal work plans, writing non-technical sections, consolidating and editing written inputs, developing annexes, writing budget narratives, and other tasks as needed, The position will provide additional bandwidth, or backfilling for country grants staff when needed to support these processes.
Act as proposal lead, as identified by country programs and the regional team.
Facilitate design sessions in coordination with country grants teams with key country program, partners, regional and HQ teams.
Liaise with the Awards Management Unit's global Business Development and Regional Program Support Teams to ensure proposals meet internal and donor standards
When in-country and in coordination with RGD and the Senior/Program Development Advisors (S/PDA), support the CD and DDP in the cultivation of donor relationships at the country level and support country offices with desk research on upcoming BD opportunities, as directed.
Where necessary, support the management of partnership responsibilities including partner identification, partner due diligence and partner project capacity review in line with the IRC's partnership management system's (PEERS) requirements.
Awards Management & Compliance
Work with country teams to develop donor reports and other award deliverables (e.g. work plans, M&E plans) and ensure they are high quality, coherent, accurate and submitted on time in accordance with donor and IRC internal requirements, providing additional bandwidth, or backfilling for country grants staff when needed to support these processes.
Manage and/or support agreement and amendment reviews and negotiations,
Provide technical guidance on donor rules and regulations to country team to ensure compliance,
Proactively raise potential compliance issues to country team and keep senior management and regional team informed of any projected inabilities to meet contractual obligations and of spend rates/significant budget variances.
Monitor and support the use of grants management tools such as monthly financial reports, procurement plans, and activity plans amongst program teams to ensure accurate tracking of implementation and timely alerts to potential challenges/obstacles
Work with the country programs to support realignments and award modification processes; supporting award close out, as needed.
Where support is required, act as focal point in facilitating the review of donor deliverables and approvals by technical advisors and other relevant persons at HQ
Train and support country programs' grants teams and program staff on donor compliance, report writing, project and budget monitoring, record keeping, and grants management.
Support the implementation of IRC's PEER system across all areas of sub-award management including pre-award assessment, partner budget review, funding instrument selection, sub-award package reviews, sub-award amendments and ensuring specific donor requirements are captured in sub-award documents.
Participate in and support the coordination of country program's project cycle meetings, as well as donor and partner meetings, as required.
Profil
Degree in international development/affairs, public administration, or related subject,
At least five (5) years' experience working with non-governmental organizations in the area of program development, grants management, and/or project management; preferably in West Africa,
Successful experience developing projects, writing proposals, and developing budgets for USG, United Nations, and European donors, and with partner organizations,
Experience working in grant management in humanitarian/conflict or post-conflict settings,
Fluent English and French written and verbal communication skills,
Enhanced interpersonal skills and ability to work in a diverse team setting,
Ability and willingness to travel to across the region (up to 60% of the time),
Demonstrated ability to prioritize high volumes of work to meet tight deadlines.